A Haunting is an American paranormal documentary show that first aired on the Discovery Channel on October 28, 2005, and went into hiatus in November 9, 2007. In October 2012, Destination America began airing new seasons after 5 years. On October 21, 2016 TLC starts to air its ninth season.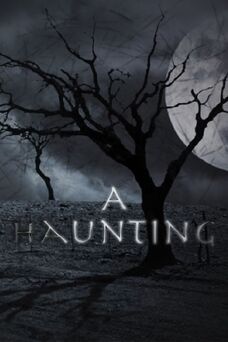 Pilots
A Haunting in Connecticut
A Haunting in Georgia
Episodes
Hell House
A Haunting Of Summerwind
Echoes From The Grave
Cursed
Darkness Fallows
Lake Club Horror
Gateway To Hell
The Diabolical
Ad blocker interference detected!
Wikia is a free-to-use site that makes money from advertising. We have a modified experience for viewers using ad blockers

Wikia is not accessible if you've made further modifications. Remove the custom ad blocker rule(s) and the page will load as expected.