The Animated Ripping Reaper of Souls is a scary prop decoration for Halloween. This can be purchased at Spirit Halloween's online store for $199.00.
Description
This guy is super dangerous! He will try to rip your souls out if you disturb him! So keep an eye out for him!
Videos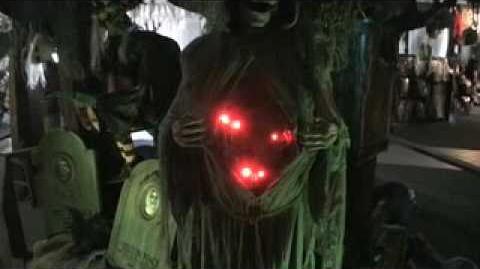 External links
Ad blocker interference detected!
Wikia is a free-to-use site that makes money from advertising. We have a modified experience for viewers using ad blockers

Wikia is not accessible if you've made further modifications. Remove the custom ad blocker rule(s) and the page will load as expected.