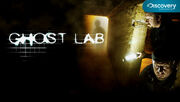 Ghost Lab is a paranormal TV show. It began running in 2009. The show reached two seasons. It received negative reviews when it was first released because it was said that the content was fake. In 2009 the show producers were interviewed by Larry King. The show was cancelled after the second season, but there were plans for a third season.
List of episodes
"Disturbing the Peace"
Brad and Berry bring their team to a paranormal case in two Louisiana locations.
"Tombstone"
The team heads to Tombstone, Arizona, to see if people from the violent old west town are showing signs of life.
Ad blocker interference detected!
Wikia is a free-to-use site that makes money from advertising. We have a modified experience for viewers using ad blockers

Wikia is not accessible if you've made further modifications. Remove the custom ad blocker rule(s) and the page will load as expected.