This wikia is a community website about Halloween that anyone can edit. Join and help us grow the wiki!
We also have a sister wiki in

Announcement:
We welcome the creation of new articles and the editing and expansion of existing articles but please don't just copy text word-for-word from Wikipedia, other wikis, other websites or anywhere else. Please write in your own words. We would like all material here to be original. Thank you.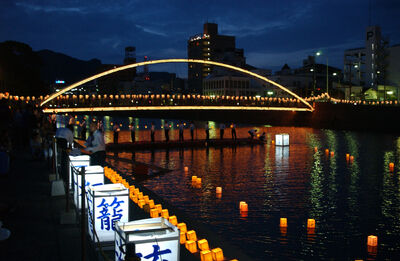 Obon (also known as Bon or Bon Festival) is a Japanese Buddhist festival that has some similarities to Halloween. It is said that spirits of the departed return to Earth from the land of the dead during Obon and return to their old homes. The holiday probably has its origins in the Chinese Ghost Festival, although the manner in which the Japanese celebrate Obon is now quite different to the way in which the Chinese mark Ghost Festival.
The holiday has been celebrated in Japan for at least five hundred years. It is a summer festival which lasts for three days. the date on which it starts differs in different regions of Japan. Different municipalities adopted different dates for its start when the Western calendar was introduced to Japan in the 19th century. In most parts of Japan, Obon begins on August 15, in other areas, including Tokyo and Yokohama, it begins on July 15.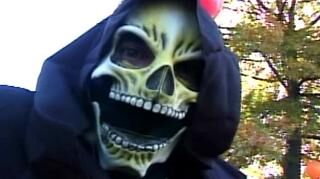 What is your favorite part of Halloween?
<center> Click here to vote in past polls! </center>

Loading RSS data...