This is a wiki about Halloween that anyone can edit. Join and help us grow the wiki!
We also have a sister wiki in Chinese.

Announcement:
We welcome the creation of new articles and the editing and expansion of existing articles but please don't just copy text word-for-word from Wikipedia, other wikis, other websites or anywhere else. Please write in your own words. We would like all material here to be original. Thank you.


Guy Fawkes Night' (also known as (Bonfire Night or Fireworks Night) is a traditional celebration held in Britain shortly after Halloween on November 5. It commemmorates the foiling of the Gunpowder Plot, an early 17th century plot to blow up the Houses of Parliament and assassinate King James I.
Guy Fawkes was not the leader of the Gunpowder Plot but he was the first of the conspirators to be arested on November 5, 1605. He was eventually executed along with the other conspirators.
King James told his subjects to celebrate the failure of the plot against his life by lighting the autumn bonfires, which they had always had on Halloween, on November 5 insead. Guy Fawkes Night continues to be celebrated in Britain with bonfires on which dummies representing Guy Fawkes (called "guys") are often burnt. Before the guys are burnt, it is traditional for children to display them on the street and ask passersby for money by calling out, "A penny for the guy."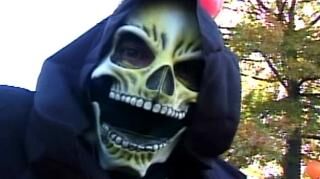 What is your favorite part of Halloween?

Loading RSS data...

Ad blocker interference detected!
Wikia is a free-to-use site that makes money from advertising. We have a modified experience for viewers using ad blockers

Wikia is not accessible if you've made further modifications. Remove the custom ad blocker rule(s) and the page will load as expected.