This is a wiki about Halloween that anyone can edit. Join and help us grow the wiki!
We also have a sister wiki in Chinese.

Announcement:
We welcome the creation of new articles and the editing and expansion of existing articles but please don't just copy text word-for-word from Wikipedia, other wikis, other websites or anywhere else. Please write in your own words. We would like all material here to be original. Thank you.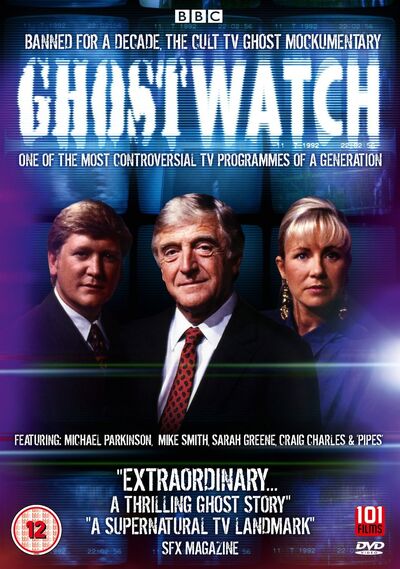 Ghostwatch is a Halloween-themed mockumentary that first aired in the United Kingdom on BBC 1 at 9:30pm on Saturday October 31, 1992. It was written by Stephen Volk and directed by Leslie Manning. It stars Michael Parkinson, Sarah Greene, Mike Smith and Craig Charles as fictionalized versions of themselves. It features Gillian Bevan as Dr. Lin Pascoe, Brid Brennan as Pamela Early, Michelle Wesson as Suzanne Early and Cherise Wesson as Kim Early. Keith Ferrari makes several very brief, almost subliminal, appearances as Pipes the ghost.
The program is one of the most controversial that the BBC has ever made. Many viewers believed that the program was a genuine live documentary and that it had shown conclusive proof not only that ghosts are real but that they can attack and even kill people. Upon discovering that the program was a fiction, many viewers became extremely angry, accusing the BBC of perpetrating a hoax. The program was even linked to the suicide of a young man with learning difficulties.
The BBC eventually apologized for airing the program and banned it from being shown again for ten years. Although the ten year ban has now come to an end, the program has never been repeated on British television.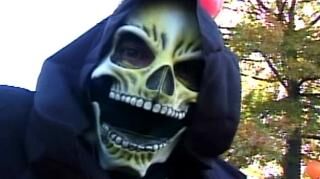 What is your favorite part of Halloween?

Loading RSS data...

Ad blocker interference detected!
Wikia is a free-to-use site that makes money from advertising. We have a modified experience for viewers using ad blockers

Wikia is not accessible if you've made further modifications. Remove the custom ad blocker rule(s) and the page will load as expected.