Home
Talk

6
785pages on
this wiki

Welcome to Halloween Wiki!
Announcement:
We welcome the creation of new articles and the editing and expansion of existing articles but please don't just copy text word-for-word from Wikipedia, other wikis, other websites or anywhere else. Please write in your own words. We would like all material here to be original. Thank you.
Some sample articles:
Hello all readers. This wiki is about all things connected to Halloween, including costume ideas, decorations, fun crafts and activities that you can try, Halloween-themed episodes of TV shows and TV specials and some scary and not so scary movies that make suitable Halloween viewing. You will also find articles about related holidays, famous horror characters and all manner of ghosts, monsters, things that go bump in the night and creatures that give people the creeps! Be careful when reading alone in the dark and rember that you are not alone. Whahahahaha!
Timeline
Poll
What is your favorite monster/Halloween creature?
Contribute to this wiki
To write a new article, just enter the article title in the box below.
Not sure where to start?
Featured article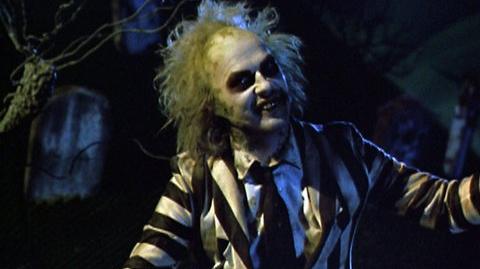 Beetlejuice is a 1988 American comedy horror movie which has become a Halloween favorite. It was directed by Tim Burton and stars Michael Keaton as Betelgeuse (the movie's title is a phonetic spelling of the character's name), Alec Baldwin as Adam Maitland, Geena Davis as Barbara Maitland, Winona Ryder as Lydia Deetz, Jeffrey Jones as Charles Deetz and Catherine O'Hara as Delia Deetz. The plot centers around a pair of ghosts who are unhappy when people move into their old home. Unable to scare them away themselves, they turn to another ghost, Betelgeuse, for help. However, they soon regret their decision when they discover how dangerous and sleazy Betelgeuse is.
The movie was a critical and commercial success and spawned a spin-off animated series.
(See more.)