This wikia is a community website about Halloween that anyone can edit. Join and help us grow the wiki!
We also have a sister wiki in Chinese.
Announcement:
We welcome the creation of new articles and the editing and expansion of existing articles but please don't just copy text word-for-word from Wikipedia, other wikis, other websites or anywhere else. Please write in your own words. We would like all material here to be original. Thank you.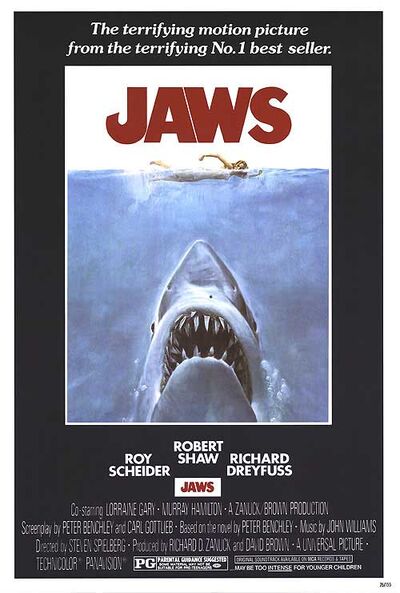 Jaws is a 1975 horror film directed by Steven Spielberg. It stars Roy Scheider as Police Chief Martin Brody, Robert Shaw as Sam Quint, Richard Dreyfuss as Matt Hooper and Murray Hamilton as Mayor Larry Vaughan. The film was rated PG by the Motion Picture Association of America.
When released, Jaws became the highest grossing movie of all time, making over US$86,000,000. Jaws won three Academy Awards and was nominated for Best Picture. The movie was ranked as number two on the top horror movies list compiled by the American Film Institute (AFI), right behind Psycho. The shark has been ranked number eighteen on AFI's top movie villains list.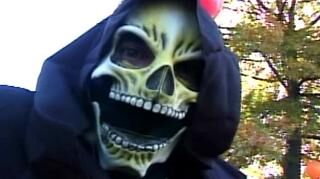 What is your favorite part of Halloween?

Loading RSS data...