This wikia is a community website about Halloween that anyone can edit. Join and help us grow the wiki!
We also have a sister wiki in Chinese.

Announcement:
We welcome the creation of new articles and the editing and expansion of existing articles but please don't just copy text word-for-word from Wikipedia, other wikis, other websites or anywhere else. Please write in your own words. We would like all material here to be original. Thank you.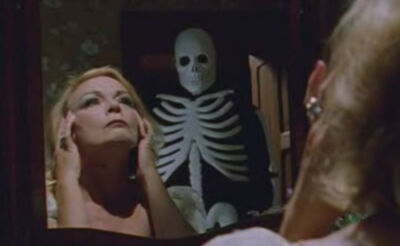 "Danse Macabre is a Halloween-themed episode of the British mystery crime comedy-drama series Jonathan Creek. Although the episode's action takes place on Halloween and the days following it, "Danse Macabre" first aired on BBC One in the United Kingdom on January 24, 1998.
The series title character (played by Alan Davies) is a man who uses the skills that he ained as the creative consultant to a stage magician to solve mysteries. The mysteries often appear at first to have a supernatural element to them or otherwise appear to be impossible. Jonathan is usually initially unwilling to help solve the mystery and is persuaded into doing so by a female friend. In the first two seasons, that friend is Maddy Magellan (played by Caroline Quentin), an investigative journalist and non-fiction writer with an interest in miscarriages of justice.
In "Danse Macabre", a clergyman asks Maddy Magellan for help to investigate the murder of his mother-in-law, the famous horror writer Emma Lazarus. Emma Lazarus was shot dead on Halloween night by someone dressed in a skeleton costume. The murderer then appeared to vanish into thin air. Maddy's friend Jonathan Creek reluctantly helps her to investigate the case.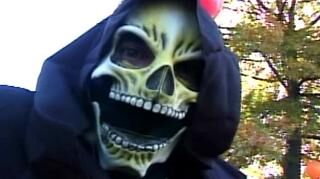 What is your favorite part of Halloween?
<center> Click here to vote in past polls! </center>

Loading RSS data...

Ad blocker interference detected!
Wikia is a free-to-use site that makes money from advertising. We have a modified experience for viewers using ad blockers

Wikia is not accessible if you've made further modifications. Remove the custom ad blocker rule(s) and the page will load as expected.