This wikia is a community website about Halloween that anyone can edit. Join and help us grow the wiki!
We also have a sister wiki in Chinese.
Announcement:
We welcome the creation of new articles and the editing and expansion of existing articles but please don't just copy text word-for-word from Wikipedia, other wikis, other websites or anywhere else. Please write in your own words. We would like all material here to be original. Thank you.


Mischief Night (also known as Devil's Night and Hell Night and known by numerous regional nicknames) is an annual custom observed across most of northern England as well as in areas of the eastern United States and Canada. It is the one night of the year on which people, usually older children and teenagers, are given more freedom than usual to indulge in pranks which usually involve acts of petty vandalism. In the US and Canada, it is usually observed on October 30, the night before Halloween. In northern England, the traditional date of Mischief Night is November 4, the night before Guy Fawkes Night, although Mischief Night activities are increasingly taking place on October 30 instead of, or as well as, on November 4 in the United Kingdom too.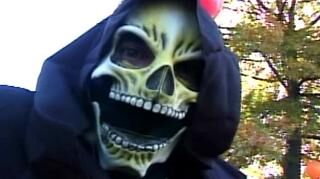 What is your favorite part of Halloween?

Loading RSS data...