The Canterville Ghost is a 1944 movie based on the short story of the same name by Oscar Wilde.
Plot
The film takes place in England during the Second World War. The historic Canterville Hall, which has long been haunted by the ghost of Sir Simon de Canterville, is converted into barracks for American soldiers. One of the soldiers stationed there discovers that he is a distant relative of the ghost.
Trailer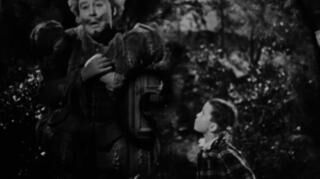 Ad blocker interference detected!
Wikia is a free-to-use site that makes money from advertising. We have a modified experience for viewers using ad blockers

Wikia is not accessible if you've made further modifications. Remove the custom ad blocker rule(s) and the page will load as expected.