"The castle they inherited features 48 rooms and one cranky ghost!" — Tagline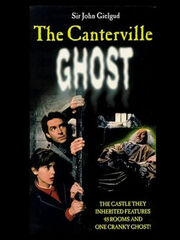 The Canterville Ghost is a 1986 movie based on the short story of the same name by Oscar Wilde.
Plot
A family from Ohio travel to the England to meet a ghost named Sir Simon de Canterville who is haunting the castle. A girl befriends Simon.
Ad blocker interference detected!
Wikia is a free-to-use site that makes money from advertising. We have a modified experience for viewers using ad blockers

Wikia is not accessible if you've made further modifications. Remove the custom ad blocker rule(s) and the page will load as expected.