The "Walking Dead Teddy Bear Girl" is a lifesize scary prop decoration for Halloween. It depicts a girl wearing bunny slippers and very bloody clothing. It is based on a character formerly only named "Little Girl Walker" until The Walking Dead social game, which revealed her name to be Summer. She played a bit but very important role in the television show's pilot episode.
Images
Videos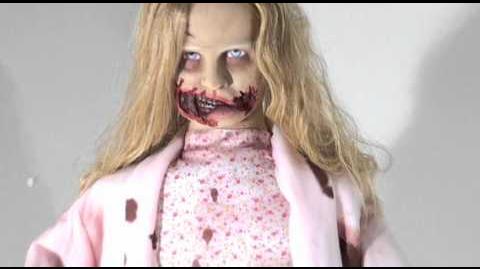 Ad blocker interference detected!
Wikia is a free-to-use site that makes money from advertising. We have a modified experience for viewers using ad blockers

Wikia is not accessible if you've made further modifications. Remove the custom ad blocker rule(s) and the page will load as expected.